.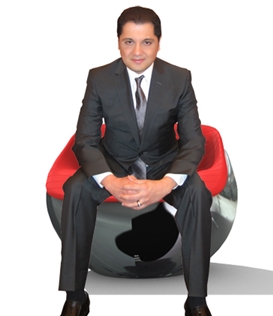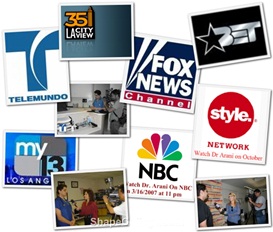 Dr. S Arani is a published author and medical doctor who was chosen as top physician on diagnosing and treating sexually transmitted diseases. He graduated from RUSM in 1999 with a MD degree followed by medical graduate clinical training at the prestigious Mayo Clinic Hospital and Maricopa Medical Center in Arizona. He subsequently received a faculty appointment at Loma Linda University School of Medicine (Loma Linda, CA) as an Instructor of Medicine in 2002. He was later appointed as assistant clinical professor of medicine at LLU in 2003. His passion for improving the health care delivery process as well as his great interest in public health and epidemic disease lead to his interest in sexually transmitted diseases as he founded one of the largest STD/HPV diagnostic and treatment institutions in California in 2004. He established D.A.M.L, an exclusive sexually transmitted infectious disease laboratory in 2006. Under his leadership and innovative approach D.A.M.L became a pioneer for providing patients with a accurate, quick and precise test result for various STDs in the U.S.
By 2007 he introduced the 3 step microsurgical destruction method of HPV warts removal. His successful method of removal has helped a myriad of patients to live without genital and anal warts today. As he became well known in his field he has been chosen by many news and media networks to give expert input as a forefront physician in the diagnosis and treatment of STDs and human papillomavirus. His innovative approach of treating HPV warts with new ideology and high success rate has made him a pioneer and internationally recognized physician in the field. He is a firm believer that patient education is one the most important aspects of successfully treating medical conditions and he has shared his knowledge through various media and publications. Dr. Arani's book, HPV, The Silent Intruder, published in 2013 of being the first easy understanding and in depth review of Human papilloma Virus consistent of 19 chapters.


"I made my decision to become a physician while sitting in the waiting room of Los Angeles County Hospital in 1990. My mother and I had waited 7 hours that day only to find out she would need to come back another day. We then had to wait for long time for her tests to be run and even longer before her results came back and she could be seen for follow-up treatment. I decided then that I wanted to become a doctor and try to make a difference in people's lives with a different vision. With the passion I had for public health and epidemic disease, my main focus became sexually transmitted diseases. I have worked tirelessly to offer a different kind of experience to my patients, an experience where there is a sense of relief and no run around or waiting. Spending quality time educating and being available to patients does not come easily with a busy physician schedule, but it is a must with my practice. Now, more than 20 years later, I brought my dream somewhat into reality. It has been an incredibly rewarding task and the greatest achievement of my life.
Diagnosing and treating sexually transmitted diseases is very challenging. Our society is extremely sexually active and there are many different diseases which are transmitted in this way. A physician who diagnoses and treats STDs must have experience, education, and be up to date in this field. We cannot eliminate STDs, but we can minimize patient risk by encouraging safer sex. STD screening testing is helpful, it is not practical to test for every single sexually transmitted infection. Therefore, it is important that care be taken when choosing a partner and deciding on protection, and risky behavior that could have a significant impact should always be rejected. In the end, prevention is better than treatment.

Most STD patients feel anxious and guilty, especially when thinking about their spouse or partner(s), and this makes them very different from other patients. We understand these pressures and do our best to provide quick service, answer any questions and concerns, and even assist with relationships. Although STDs are common, most people don't talk about them, and this can make a patient with an STD feel like they are the only one in the world with the disease. We assure you that you are not, and our considerable experience will be invaluable to you."
Siavash Arani, M.D.
All information in this web site is protected by copyright californiaSTD.com. using of
this web site is only for information purpose for our patients, use of this web site for
other purpose without written permission is prohibited. our web site team frequently
search world wide web in order to protect our copy right. CaliforniaSTD.com
We are not a governmental agency or getting any governmental fund for our services, We do not accept any health insurance. we comply fully with laws and regulation of Los Angeles health department.